Hey everyone! I have got some cool new Kat Von D palettes to share with you. As you all know, I have an insatiable urge to own every Kat Von D palette. I do not know why. I will say right now, I think these are much better than the
Mi Vida Loca
palette. There are two new palettes out, Little Saint and Little Sinner. They are mini palettes. There are four colors in each just like the
Kimberly
and
Evelyn
palettes. I think the colors look great, are pigmented and of good quality. I also love how there is only one real repeat shade out of the eight shadows.The four shadows in this palette are:
Galore -
pearlized golden nude
T-Rex -
pearlized olive
Swan Song -
iridescent white (iridescent pearl in
Mi Vida Loca
palette)
Brave Awakening -
pearlized maroon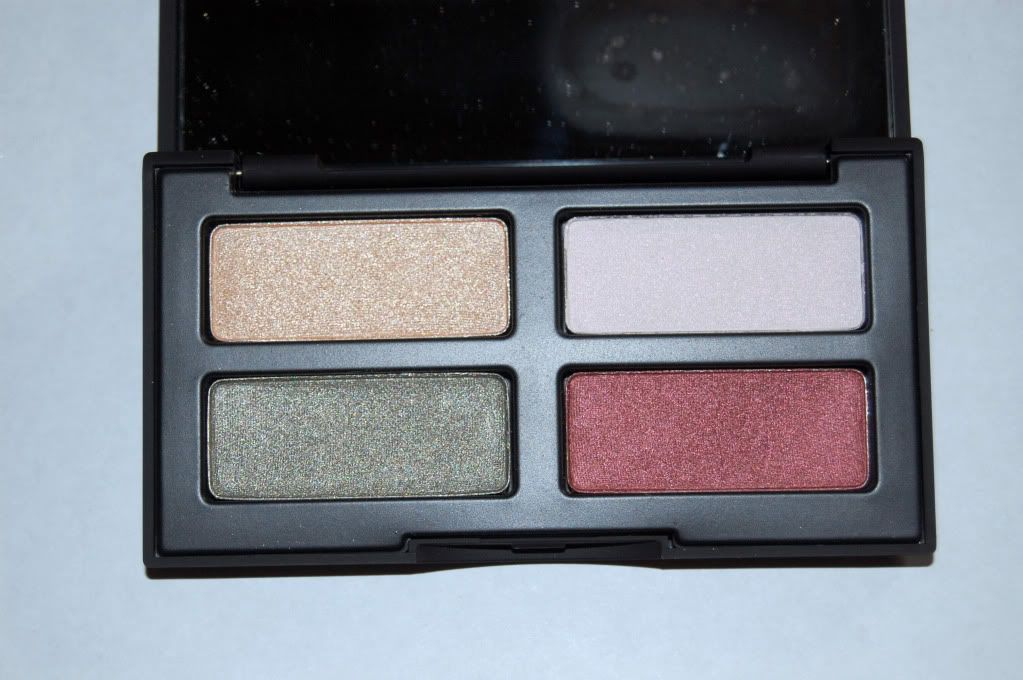 Bottom - T-Rex, Brave Awakening
swatched over bare skin - no primer
Bottom - T-Rex, Brave Awakening
I find these colors to be a little Christmas-y. The rich shimmery gold, evergreen and holly red really do scream holiday party! This is not a bad thing, they are pretty colors. I am glad that the repeat is a pretty color. It is not the colors she usually repeats, and I really did love Swan Song.
What do you think of this palette? Would it get a lot of use from you?
Do you think these colors are too common to warrant purchasing this palette?

Everyday is an adventure