Hello everyone! This one I am totally in love with! It seems lately things are not working quite how I want, but this manicure turned out pretty much perfect. I used pretty much the most perfect image plate for this. It is from the new
Cheeky set.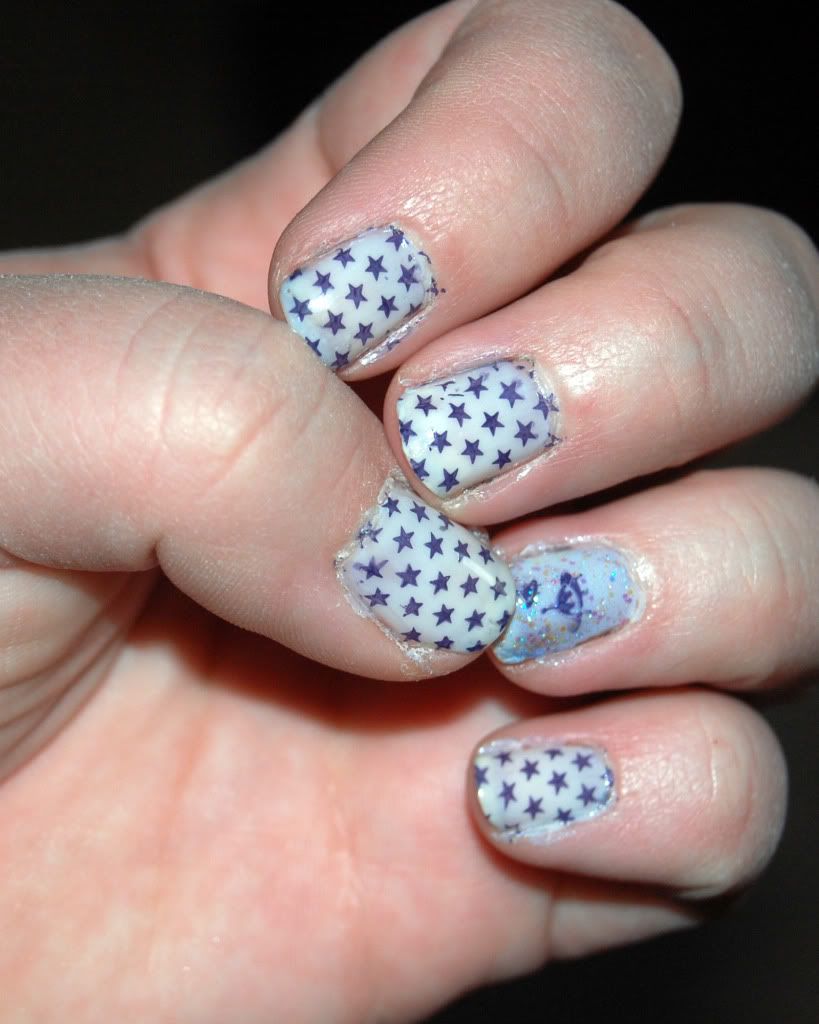 What I used
Fresh Paint - Eggshell
OPI - Road House Blues
OPI - Last Friday Night
Cheeky Plate - CH4
I love this. I tried using a jelly for a base and I think it turned out well. The VNL is not too bad, thanks to the stars all over. I also am totally loving my ring finger accent nail. I did two coats of Eggshell, stamped the UFO using Road House Blues, and did a coat of Last Friday Night topped with a top coat. So pretty! I am totally going to wear this as long as I can so it may be a while until the next post!
What do you think of this manicure. This is probably my most successful one of the challenge in my eyes.
Do you just love stamping like I do? Or do you just feel meh about it?