Here is the second of my two Sleek blush palettes. I already showed you
Sugar
yesterday so now it is time to see Lace.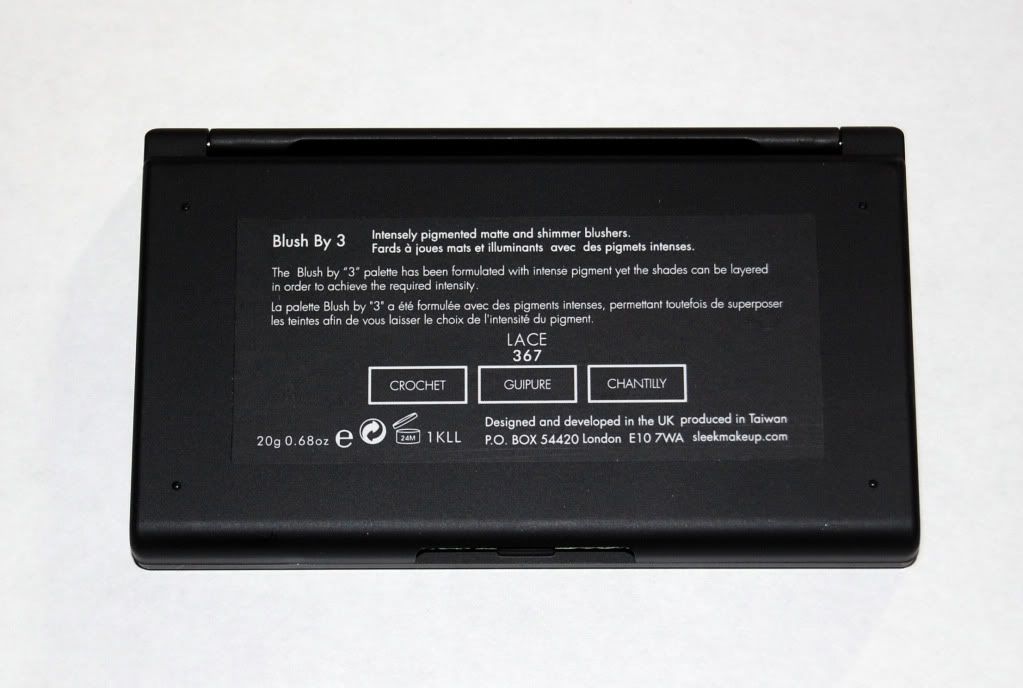 Chantilly, Guipure, Crochet
swatched over bare skin - no primer
Chantilly, Guipure, Crochet
This is definitely my favorite of all the blush palettes. These colors seem best suited to pale skin. It also seems tailored to my specifications. I love corals which is the base of these colors. One is more orange (Chantilly), one is shimmery (guipure) and one is more pink (crochet). They are all just very lovely. Also in case anyone else was curious, guipure is a heavy, large-patterned decorative lace.
What do you think of these blushes?
How would you wear Guipure? I am stumped.

Everyday is an adventure.