This is the second installment of my Too Faced Series. The Natural Eye palette is also full of nudes. The difference between this and the Naked Eye palette is that these colors are much more saturated and some are darker.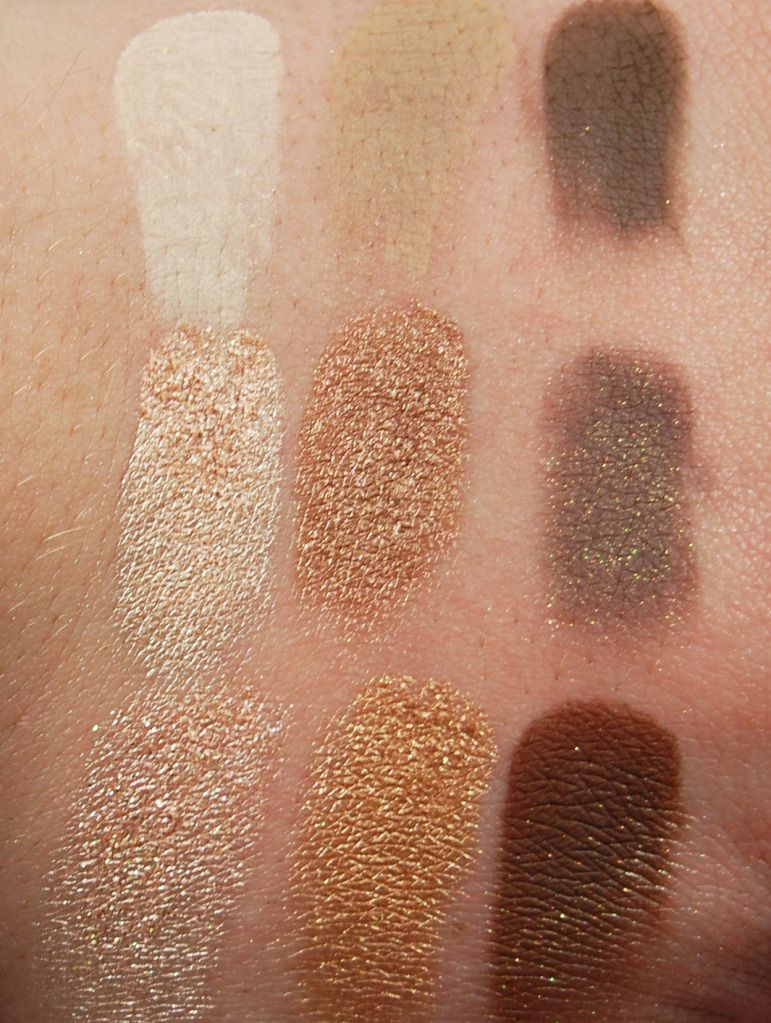 Top - (Day) Heaven, Velvet Revolver, Sexpresso
Middle - (Classic) Silk Teddy, Push-Up, Erotica
Bottom - (Fashion) Nude Beach, Honey Pot, Cocoa Puff
This palette has a lot of warm shimmery and glittery shadows. I really love the richness in the colors. I also feel like you would wear any of these shadows combined and always look classy and elegant. I honestly forgot how pretty some of these shadows are. Looking at Erotica in the pan, it doesnt look like much, but swatched here, I think I will start using it more!
What do you think of this palette? Do you like the colors in this one? Do you own this palette?
Do you think there is such as thing as too many nude-ish palette?

Everyday is an adventure.