Today is a start of a series of Too Faced palettes. I do not have the three newest ones yet, and may only pick up one, if any. I am starting to run out of room in my apartment! I want to share with you the first palette I ever bought from Two Faced. I was on a serious neutral kick, and I had no idea what I was doing with makeup at all. Enter a foolproof palette for beginners: The Naked Eye!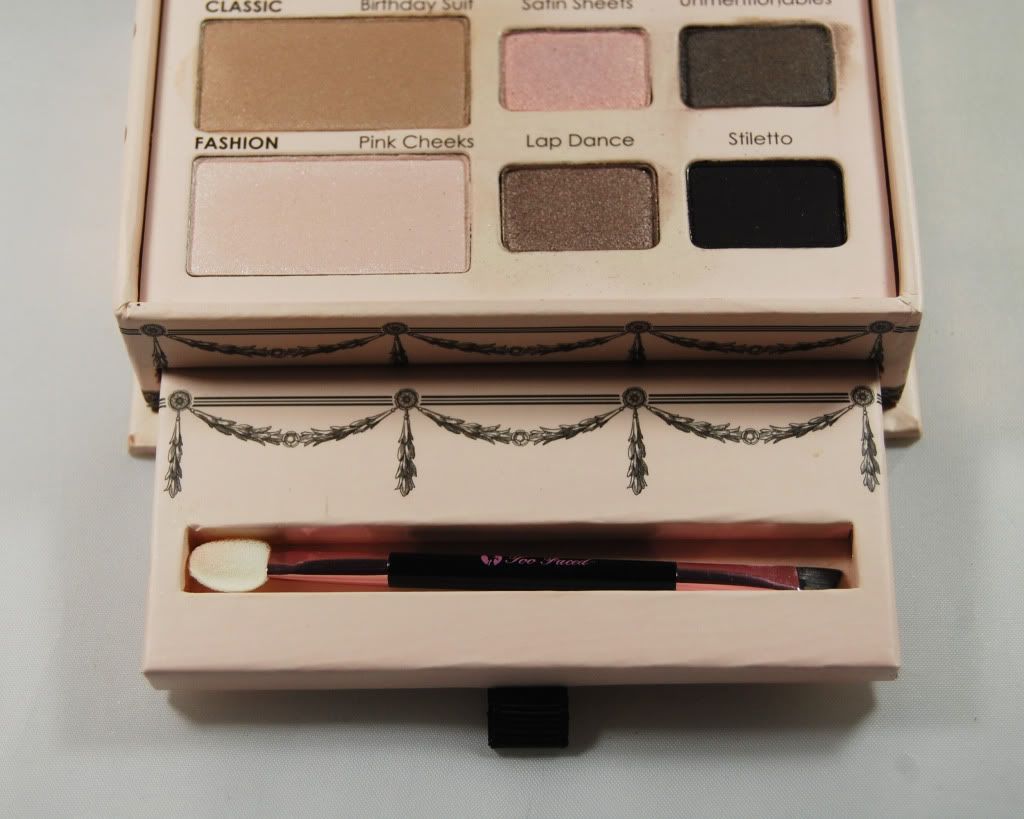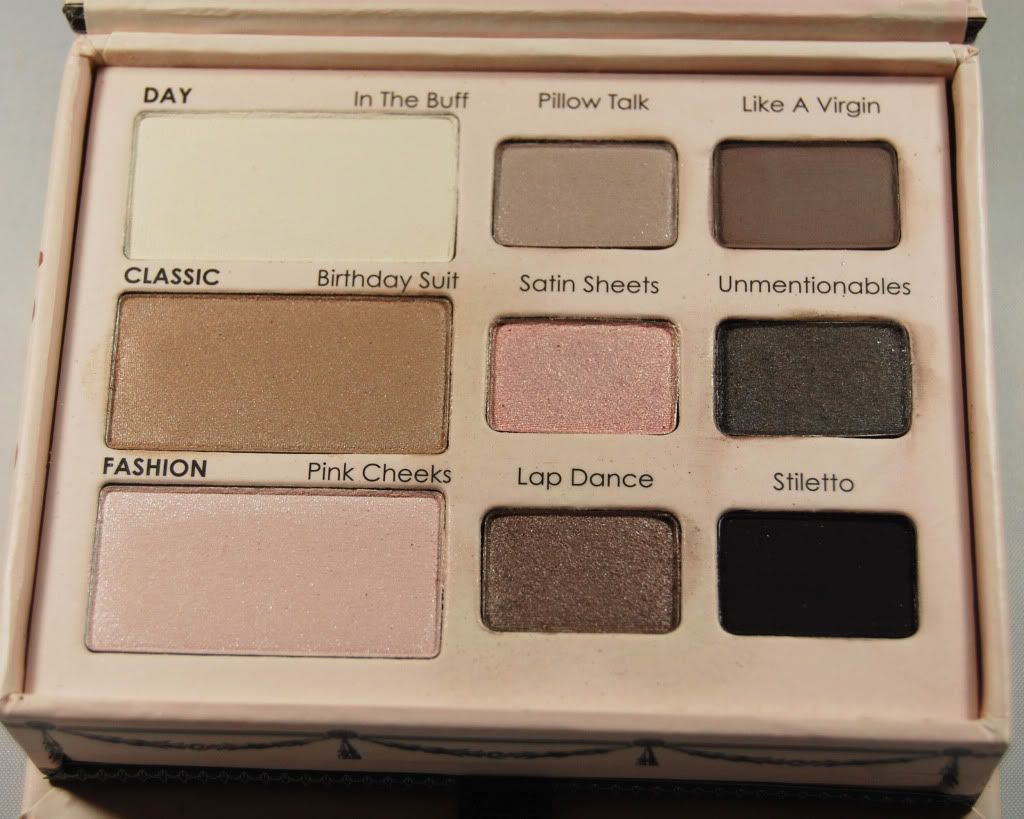 swatched over bare skin - no primer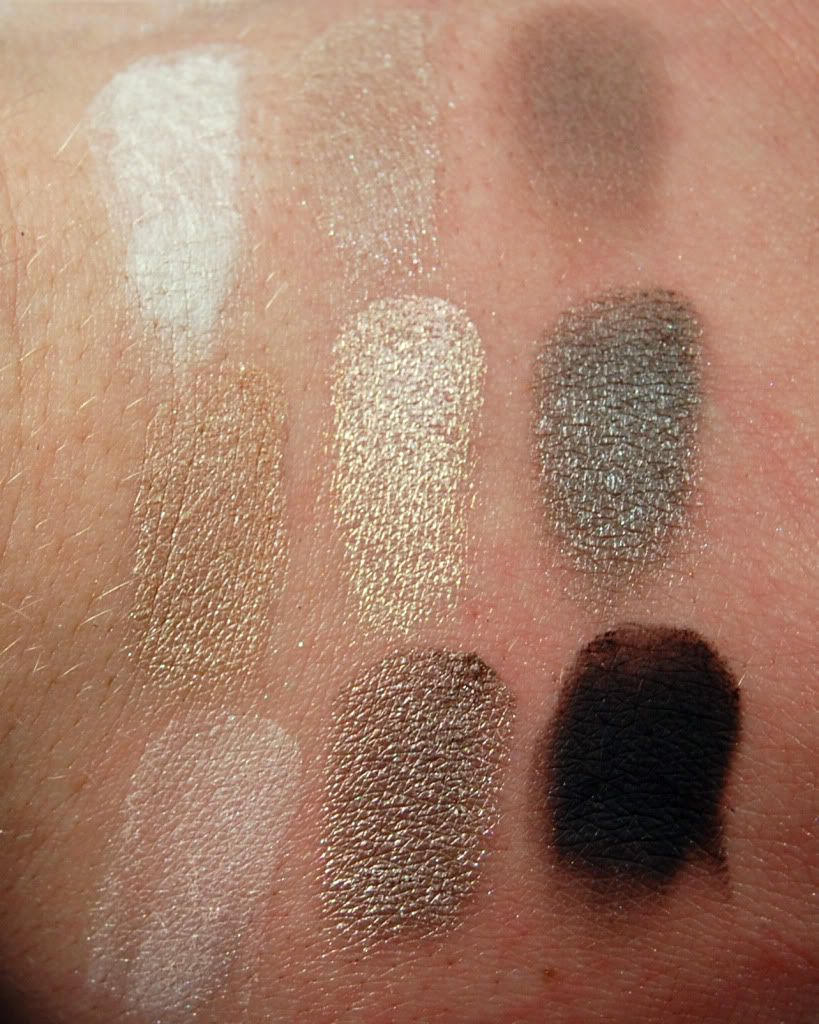 Top -(Day) In The Buff, Pillow Talk, Like A Virgin
Middle - (Classic) Birthday Suit, Satin Sheets, Unmentionables
Bottom - (Fashion) Pink Cheeks, Lap Dance, Stiletto
What is so great about this palette is the versatility as well as ease of use. The shadows are easy to blend and rather pigmented. This makes is easy for someone just learning how to use eyeshadows effectively. Not only are the shadows wonderful, but it comes with three cards that show you simple looks and gives you step by step instructions on how to create the look. Once you are comfortable with these techniques, and shadows, you will probably feel comfortable to mix and match within the palette. Every single color in this palette goes with every other color. It makes for a no brainer, beautiful, fuss-free look. This is also great to travel with as you can do many different looks for many different occasions. The only complaint I have about Too Faced is some of that shadows have very chunky glitter that irritates my eye.
What do you think of this palette? Do you like Too Faced? What was your first product from them?
Do you use the cards enclosed? Or make up your own look?

Everyday is an adventure.