Today I wanted to share a look done with a palette I had been lusting after for a while: Sleek's
Oh So Special palette
! I have been on a nude and pink kick lately. (ever since Valentine's and thinking about wedding makeup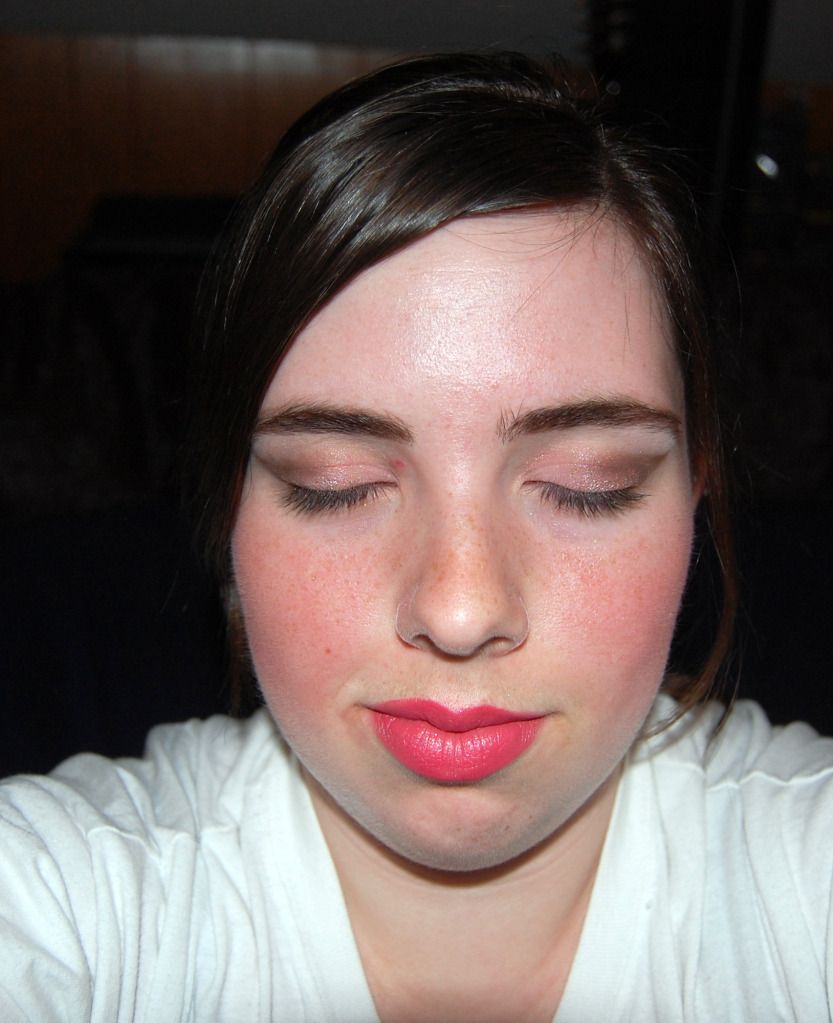 After priming your lids, place Boxed in the crease
Then just blend out to soften the lines, and possibly clean up the winged shape if need be
Pat Organza on the center 1/2 of the lid
Take Pamper and place in inner corner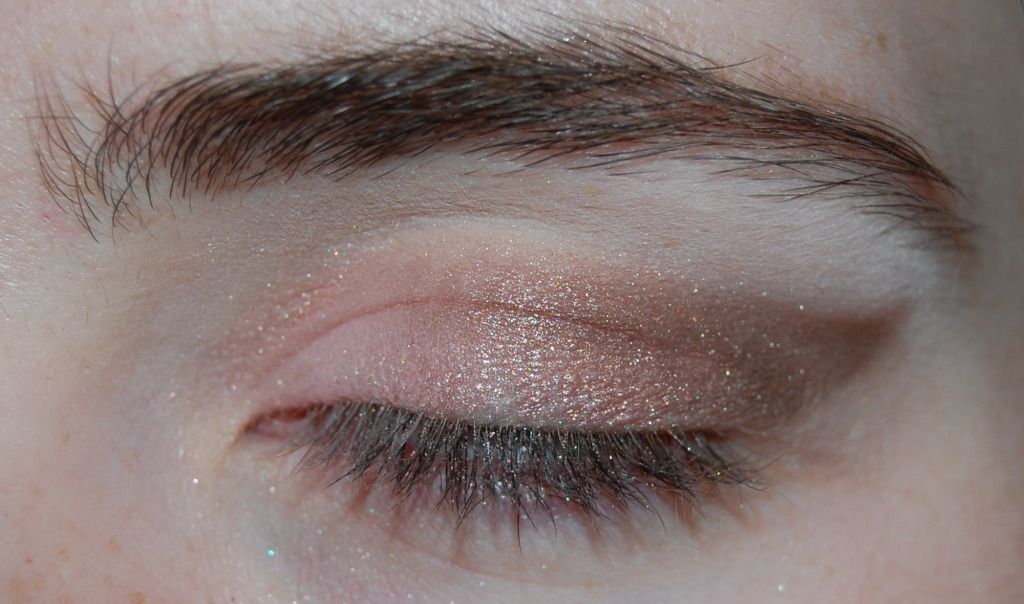 Next use Bow as a highlight under your brown and to soften any harsh lines around the crease if you would like
Add mascara and fill in your brows if you want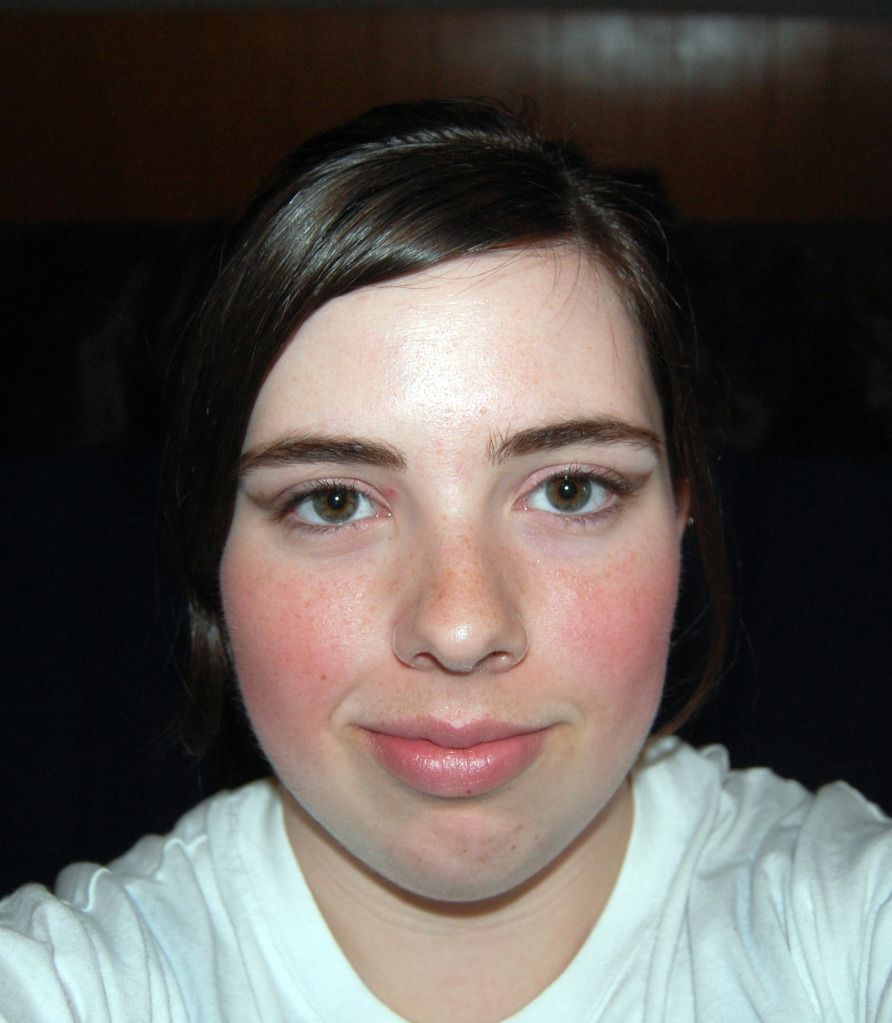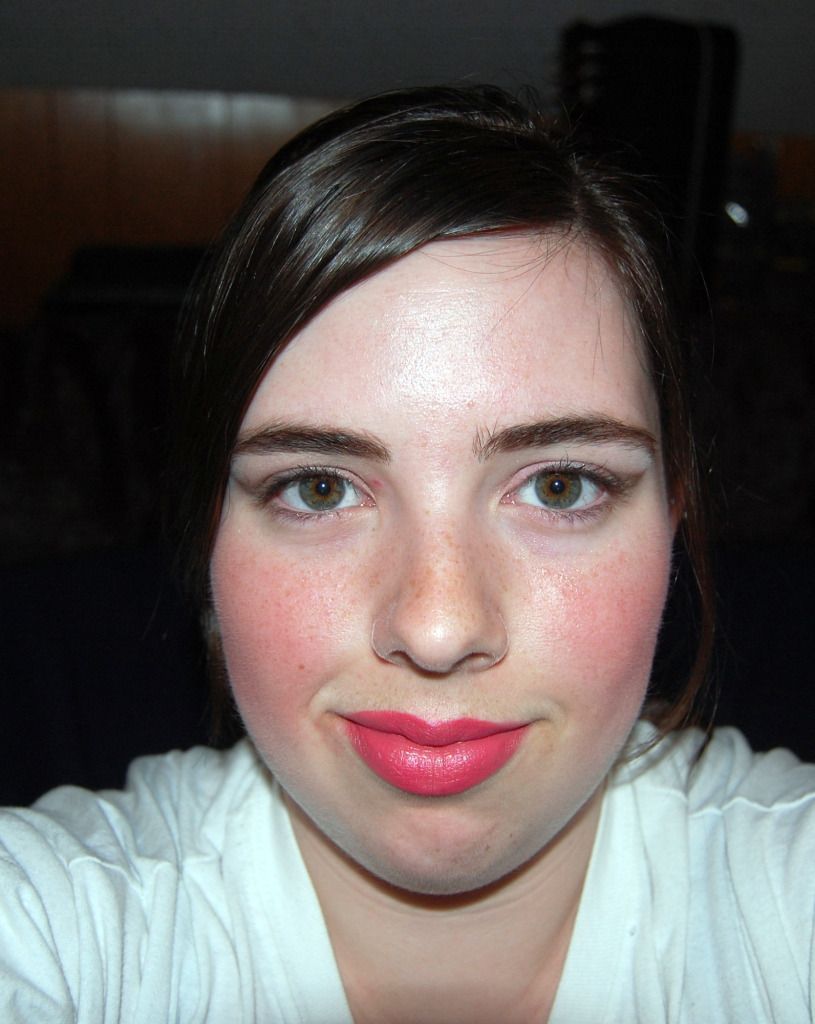 And for funzies I used NYX Matte Lipstick in Angel. I think I went a little too far with this. I also seem rather red today and I apologize.
What do you think of this look? I think the lipstick was a bit much. I think it didn't work with the blush.
Do you have any Sleek palettes? What is your favorite?

Everyday is an adventure