Finally! That is all I have to say about this palette. I have been listing over this for-ev-er! I have this obsession with palettes. They make my life easier when I do not know what colors to put together. They make it so I have less to carry on a trip. Seeing all the colors lay out in front of me, just makes me swoon. I look forward to doing many looks with this palette!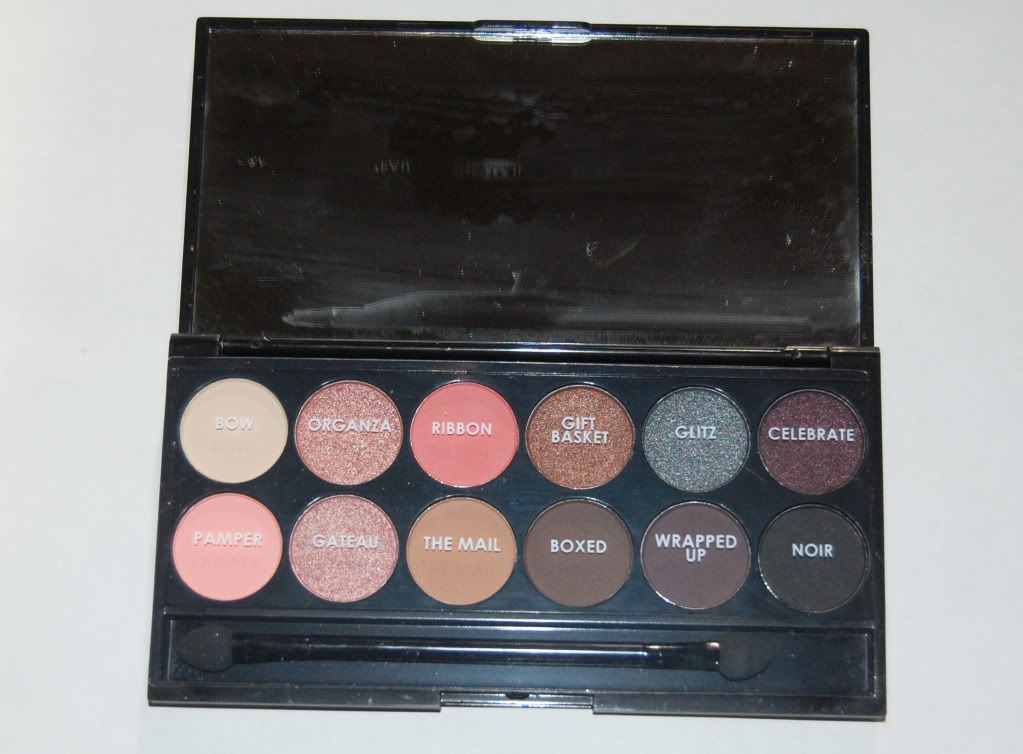 swatched over bare skin - no primer
Top - Bow, Organza, Ribbon, Gift Basket, Glitz, Celebrate
Bottom - Pamper, Gateau, The Mail, Boxed, Wrapped Up, Noir
I love this palette as much as I thought I would. I really like the mix of mattes and shimmer. For the most part the quality and pigmentation is good, although I had some trouble swatching Bow, it applied well while doing
a look
. I really love all the neutral browns and pinks. I even love the surprise pop of color (like Glitz).
What do you think of Sleek? Do you like or already own this palette?
What is your favorite palette? Or do you just not care for them?

Everyday is an adventure