I am not going to ramble too much today. I just wanted to share with you my last Sleek product, their Bad Girl eyeshadow palette. (I also have the
Oh So Special
Palette, Lace and
Sugar
blush palettes)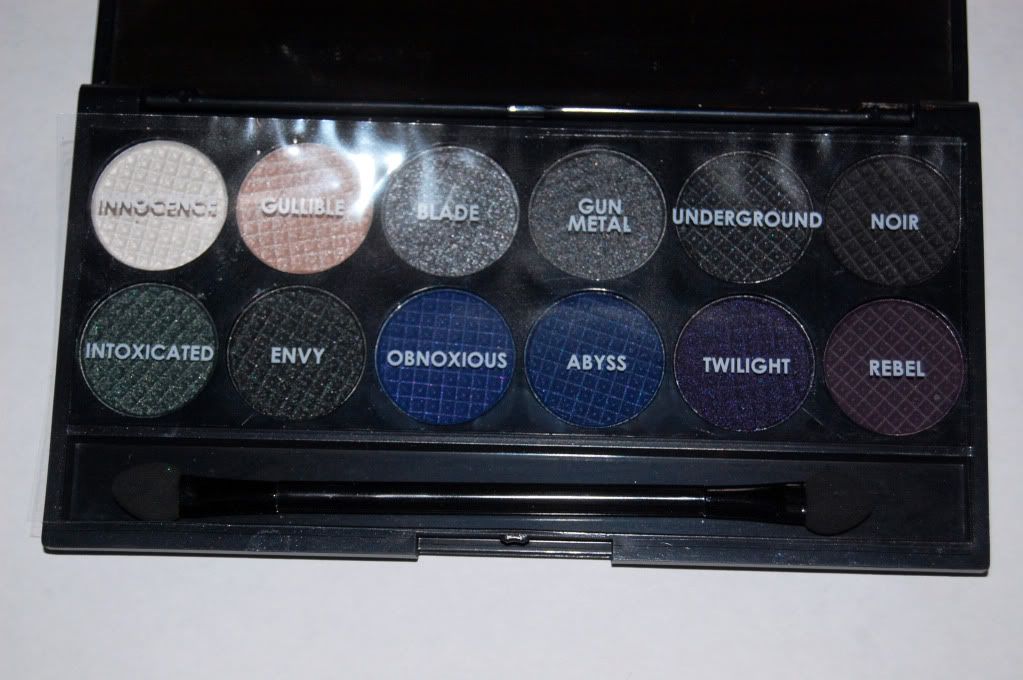 swatched over bare skin - no primer
Top - Innocence, Gullible, Blade, Gun Metal, Underground, Noir
Bottom - Intoxicated, Envy, Obnoxious, Abyss, Twilight, Rebel
You may be surprised to see this palette on my blog. I don't blame you. I do not do a lot of dark looks, for multiple reasons. I have had issues finding a use for my Kat Von D
Metal Orchestra palette
, as well as the
Sinner palette
. So why did I buy this? I saw swatches and fell in love with a few of the shadows. I love Rebel. It is the main reason I picked this up. I really like all of the colors, and feel that they can indeed work together great. It seems like a nice going out type of look palette. I love that you get two different types of each color. You will either get a matte and a shimmer or two different tones. It really is a neat concept. I may not use this palette often, but I think it contains some wonderful staple colors for a very sexy smoky eye look.
What do you think of this palette? How would you pair some of these colors?
Do you wear darker colors often? Do you believe that some of these shadows are staples? (ie. a good black, highlighter, etc)

Everyday is an adventure.