I have been trying very diligently to keep up blogging, doing about 2 posts a week. Doing these weekly posts really help me keep on track. I hope you enjoy them?
Love :
Milani Eyeshadow Primer
I have been using this for over a year since I lost my UDPP *cries* Good news is, ITS JUST AS GOOD! Its amazing and I feel like I do not ever need to spend crazy cashola on an eyeshadow primer again. I love it so much I used it on my wedding day!
Unlove :
BareMinerals Mineral Veil
I currently hate this. Every time I have used this the past few weeks my skin has looked totally poopy; just gross. It does not play well, at least with my ELF foundation that I am trying to use up.
Love :
Prism Lites Lightener - Violet, Ion Sensitive Scalp 30 vol developer, Manic Panic Rock 'N' Roll Red
I used all of these products over the past week to redye my hair. I have enjoyed working with all of them. My hair lightened enough to so I could cover it with the manic panic. The red is an orange-y red and very bright!
Love/Unlove :
Manic Panic - Rockabilly Blue
I love this color but I hate that it stains my skin so badly! I need to find a replacement for this. I am so of having a blue tinged face and neck.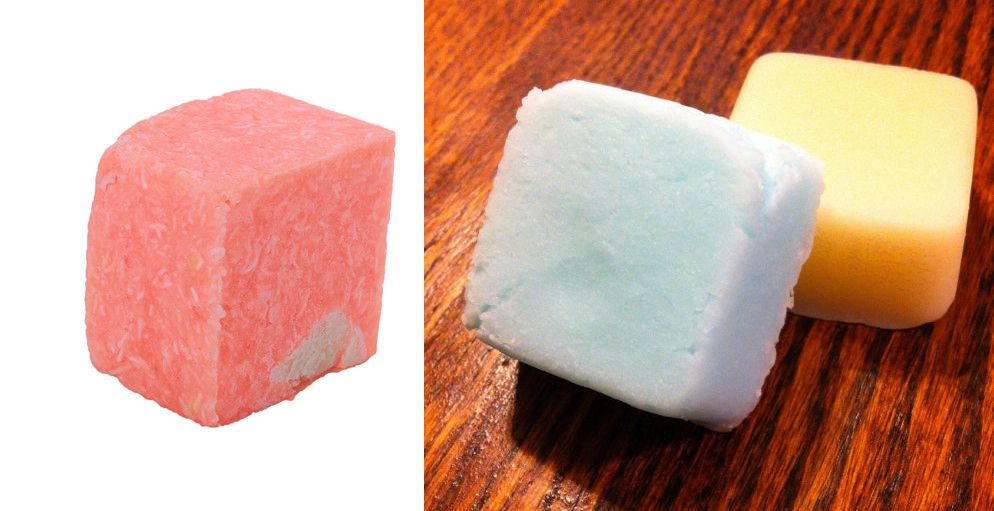 Love :
Shampoo Bars
I have been trying one of
Fortune Cookie Soap
solid shampoo bars a lovely lady in a facebook group sent me a sample of Something Tropical. I have used it maybe three times so far. I like it, it seems to clean my hair nicely. I also have used a shampoo and conditioner bar from
Soapily Ever After
a few times as well. I like using them a lot more than the traditional liquid shampoos and conditioner.
*I am afraid to wash my hair with this or any other shampoo really because I just know that the red dye is going to come right out :(
Love :
Haus of Gloi - Sanctum
I picked this up last year when they have their summer collection avalible. I finally just tested it out. At first I thought I wanted to die it was so, sickly sweet, but then as it mellowed out I had a nice, but still very sweet, scent. I feel like, at least on me, the melon really comes out. It reminds me of something, but I cannot figure it out at all!
Description: A welcome respite: Muskmelon, coconut water infused with bergamot flower, kaffir lime, polished ho wood and sticky benzoin.

Everyday is an adventure.