The makeup group I am in started doing challenges and I am ready to dive into this one. Do a look inspired by a color palette. I hopped right over to design seeds to peruse for some inspiration. This photo and color palette jumped out at me. I love the look of the red cabbage and I have been obsessed with dark purple eyeshadows lately so, win-win.
I took this challenge as an excuse to finally do a nice dramatic eye look. I have been tending to stick to neutral eyes and a bright lip. Its an easy, lazy look that I can do for work or a party. Lazy, lazy, lazy. (Also I just really love lipstick.)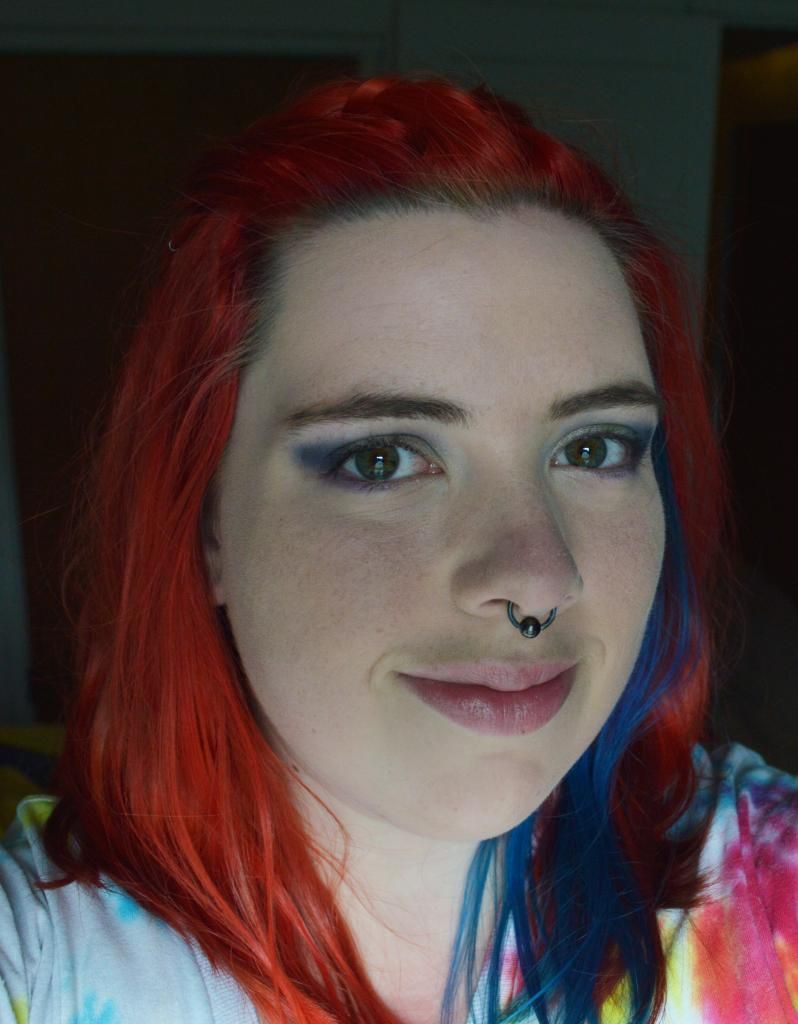 Products used
Eyes:
Milani Eye Primer
Tick:Tock Cosmetics Eyeshadow Base - Milky Way
Femme Fatale - Spirit Bond
Glamour Doll Eyes - Vigilante
Darling Girl - Die, Die My Darling
Tick:Tock Cosmetics - Awkward Moment
Chinovi- Cloud
Wet N Wild - Brulee
Maybelline The Mega Plush Volum' Express Mascara
ELF Eyebrow Kit - Dark
Lips:
NARS Velvet Gloss Lip Pencil - New Lover
Face:
Too Faced Primed & Poreless Pure
ELF Flawless Finish Foundation - Porcelain
Bare Minerals Mineral Veil
I really love Femme Fatale Spirit Bond. It is a gorgeous dark purple with a really pretty copper sheen! I wish more of that sheen would have shown up in this look. Die, Die My Darling really shines with its pinky sparkles in real life. :)
I haven't done much eye-wise in quite a while. I am not entirely pleased with the shape I made, and feel like I could stand to practice blending even more than I needed to before. Overall I am pleased with the look though, as I really think it didn't turn out TOO bad. What do you think?

Everyday is an adventure.