On the high that was yesterday's victorious eye makeup, I decided to do it again! Warning: picture heavy. I was trying to really capture the beauty of Shenanigans and Stupid Parlor Tricks.
Crappy cell pictures for now, because I don't have anything to get the photos off my actual memory card until I get home.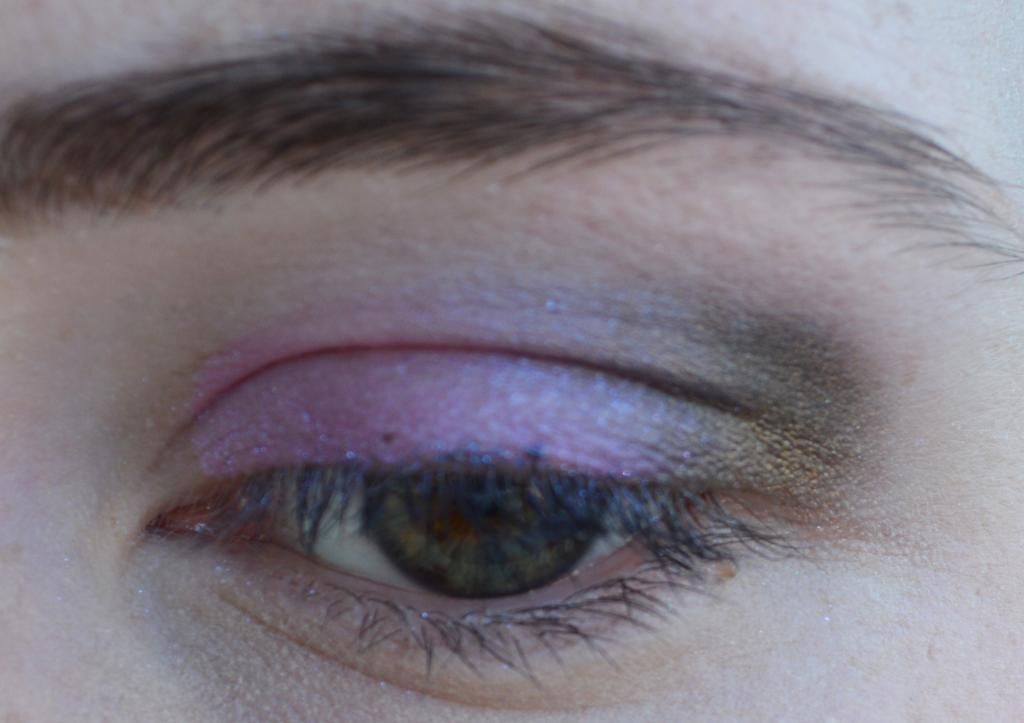 What I used: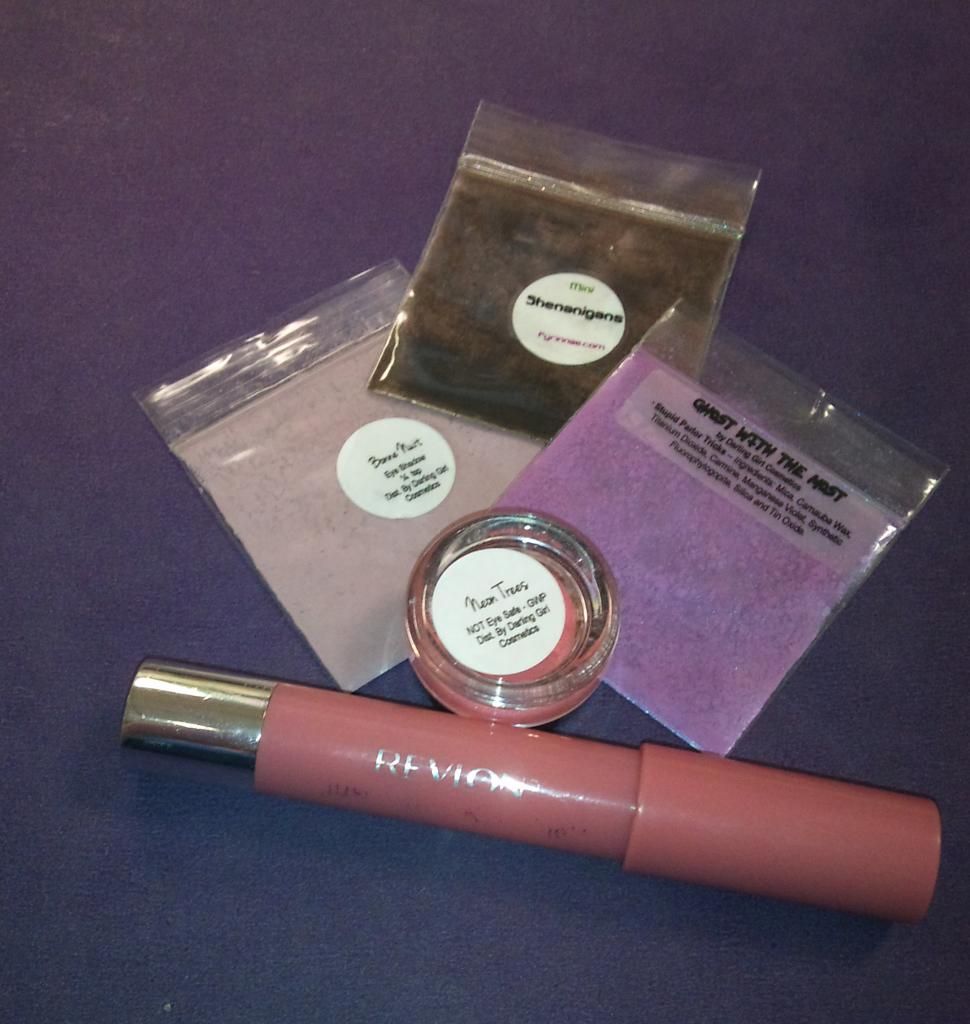 Eyes:
Milani Eyeshadow Primer
Glamour Doll Eyes Foil Me
Fyrinnae Shenanigans - crease
Darling Girl Bonne Nuit - inner 1/3 of lid
Darling Girl Stupid Parlor Tricks - all over lid
Wet N Wild Brulee - browbone to crease
Maybelline Mega Plush Volum' Express
ELF Eyebrow Kit Dark
Lips:
Revlon Just Bitten Kissable Balm Stain in Honey
Face:
Too Faced Primed & Poreless Pure
ELF Flawless Finish Foundation in Porcelain
ELF High Definition Powder
Darling Girl Neon Trees

Everyday is an adventure.