Yay! I love matte lipsticks! Maybe it is because my lips are so large, but I feel most comfortable lately without a ton of shine on my lips. Either way I have three of NYX's Matte Lipstick to share with you. I really enjoyed them an I think I may pick up some more.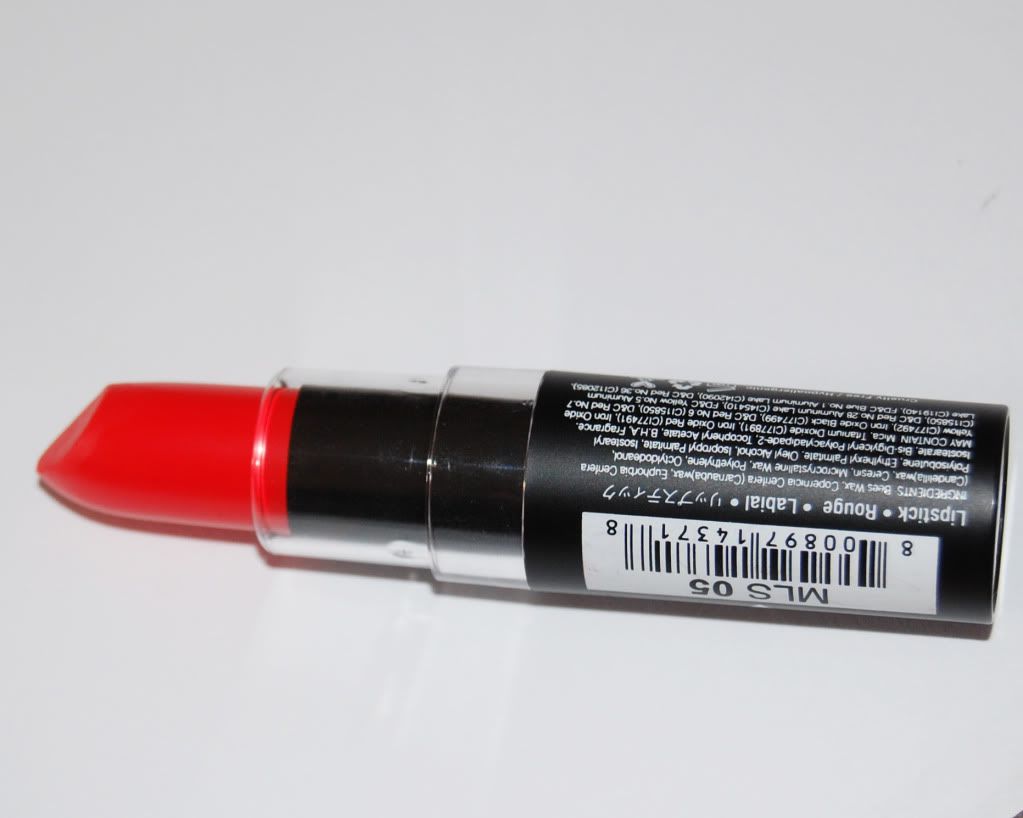 Sweet Pink, Tea Rose, Indie Flick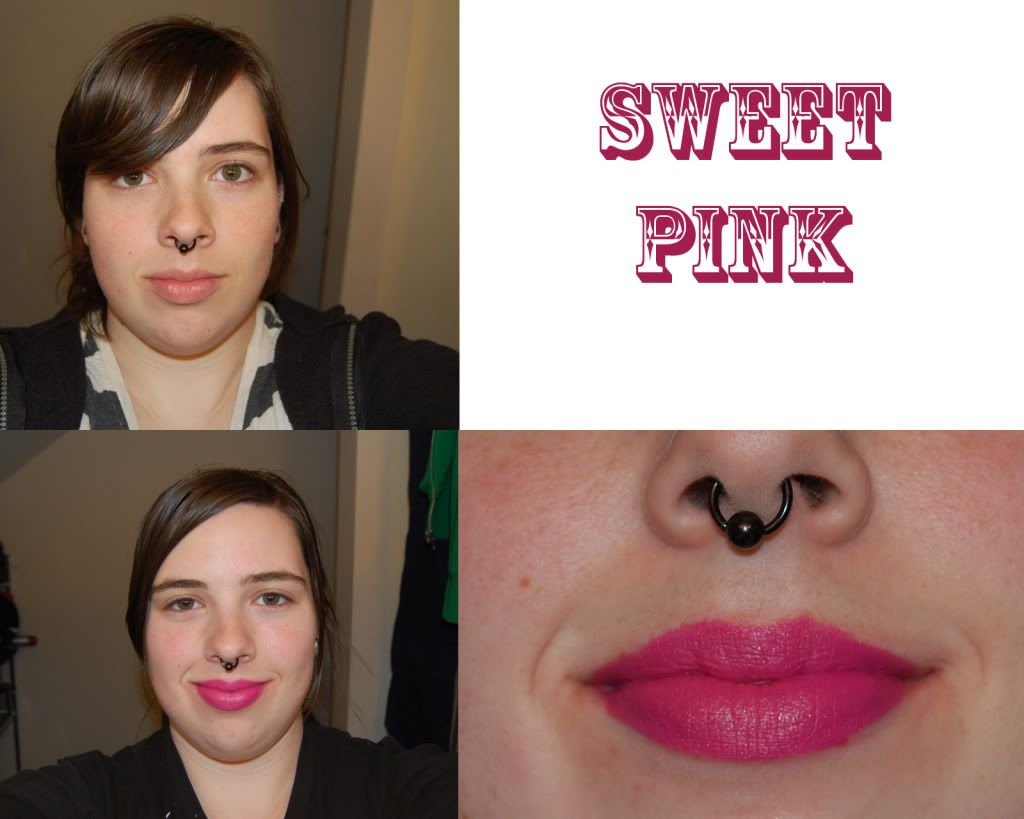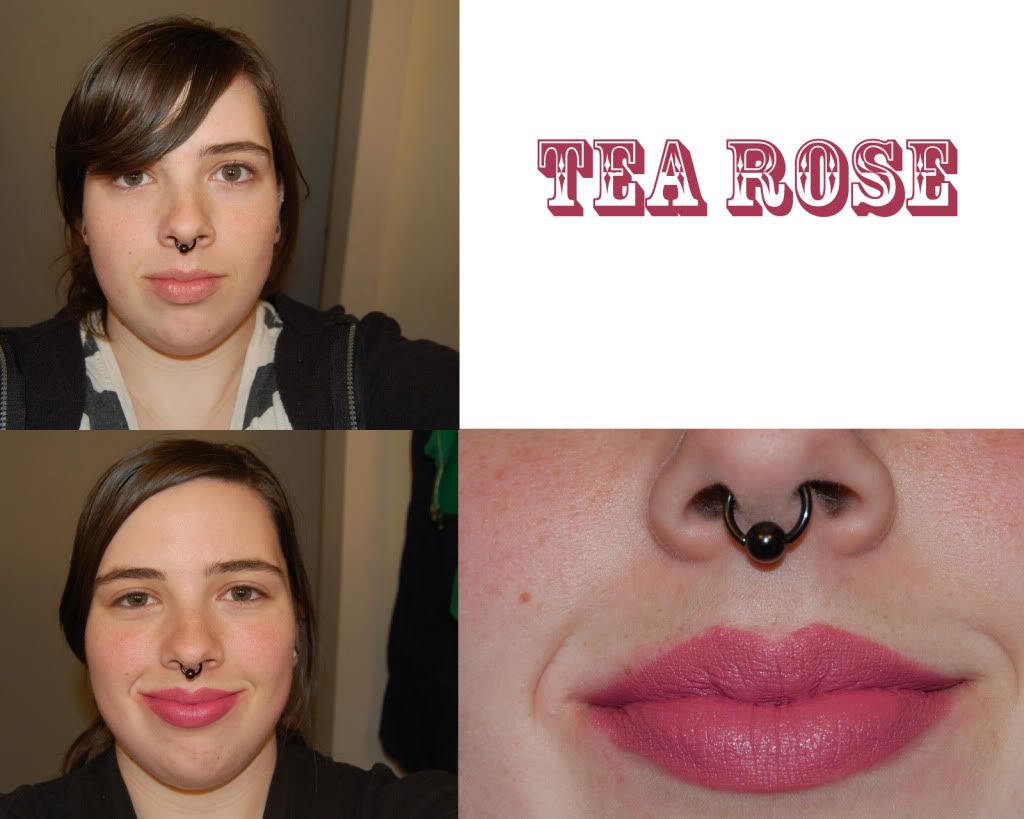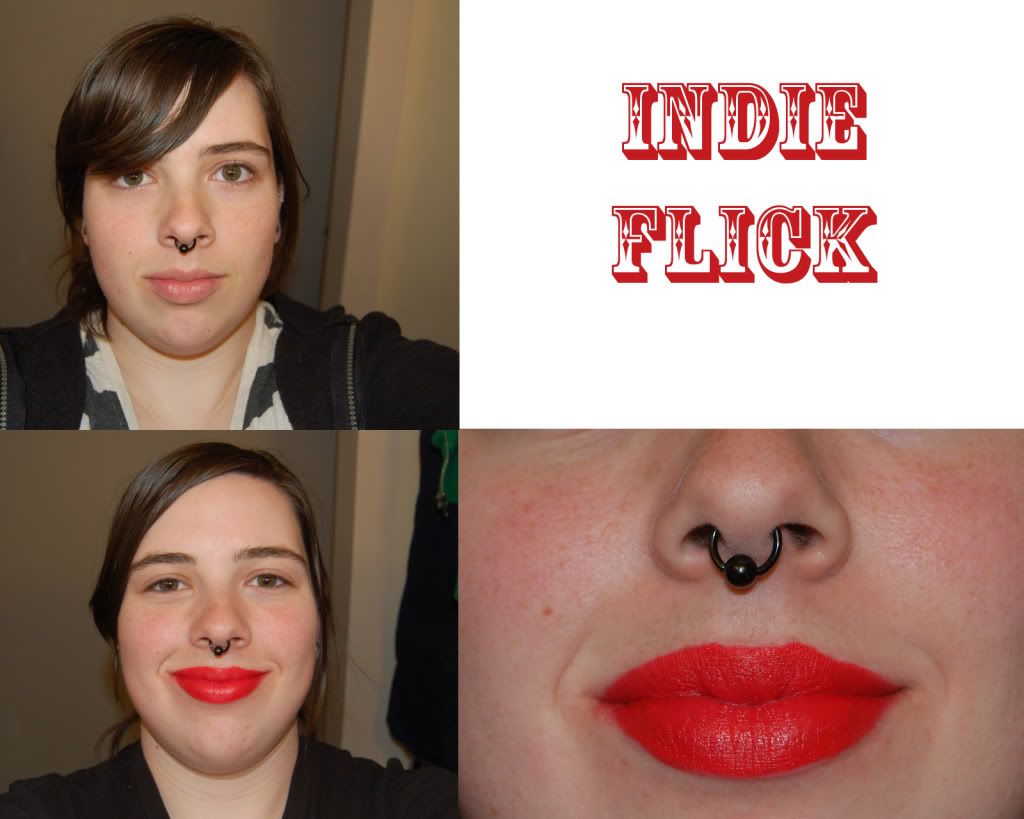 I love indie flick! I never, ever, in a million years thought I would want an orange leaning red lipstick. Indie Flick is so vibrant and red you can't help but love it. I actually already picked up a back up (I should do that with Haute Melon too!) Tea Rose is not what I expected, but I really like it. It seems like it could be a sister to
Illamasqua Scandal
. (I will try to remember to take a comparison shot for you) I think it may also be somewhat similar to
Kat Von D Lovecraft
? I think a lot of people could wear this color to work. It seems subdued enough to pass but I think it would certainly NOT be boring. Sweet Pink is also not what I expected. It seems depending on the light, it looks very purple! That is not a bad thing, but I just imagined it would be more pink because it has pink in the name. Sweet pink will definitely be going in my collection of bright lipstick for sure!
What do you think of these lipstick? Do you like matte lipstick or is there a different finish you just love? What other NYX or matte lipsticks would you suggest I try?