So I may have cheated a little with this one but I don't care. Day two was supposed to be a black base with white. I feel that, artistically speaking, I have fulfilled the criteria with my design.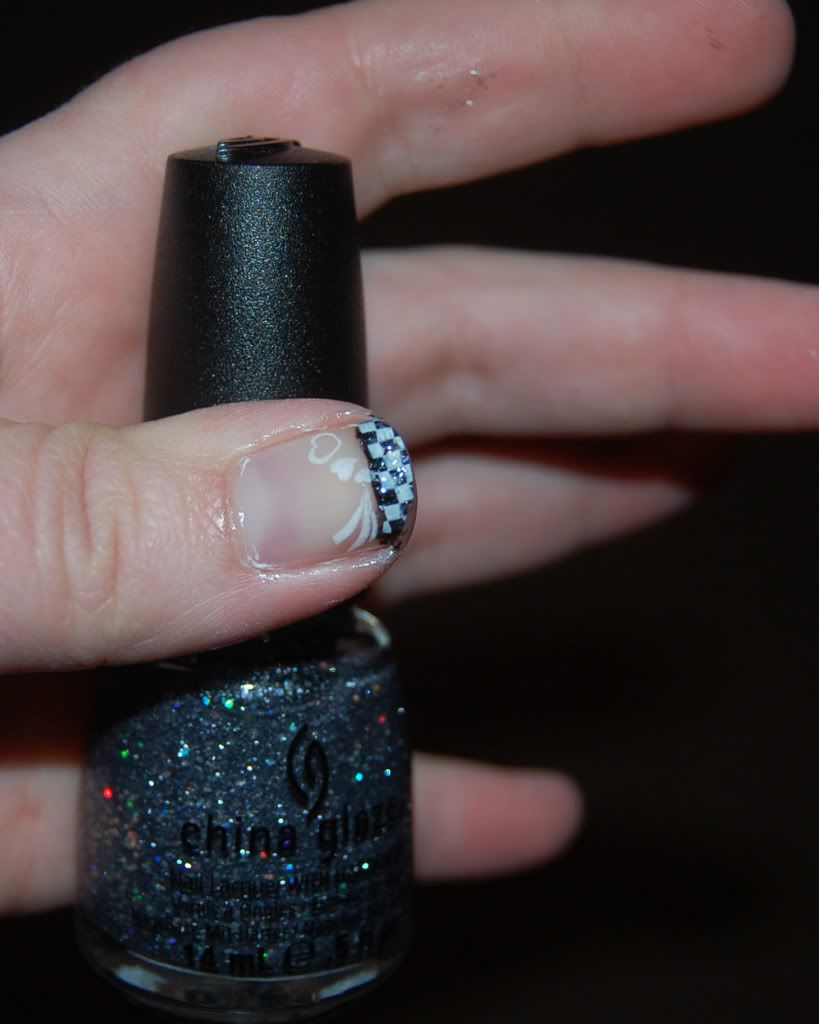 What I used:
OPI Natural Nail Base Coat
Icing - Jet Black
China Glaze - Some Like It Haute
Sinful Colors - Snow Me White
China Glaze - Fast Foward Top Coat
Bundle Monster - Plate BM17
I tried using Sinful Colors Snow Me White again. It works much better for stamping than it does for painting an entire nail. Also, the China Glaze top coat did not really streak my stamped designs this time. The only complaint I have about how my nails turned out is I wish I could seem more glitter and sparkle.
What do you think of this design? Would you wear it?
Do you like doing the tips or do you stay away from it?