Hey everyone! This is a quick post today. I just wanted to share my first nail design I did for day one of the black and white challenge.
Day One: White Base with Black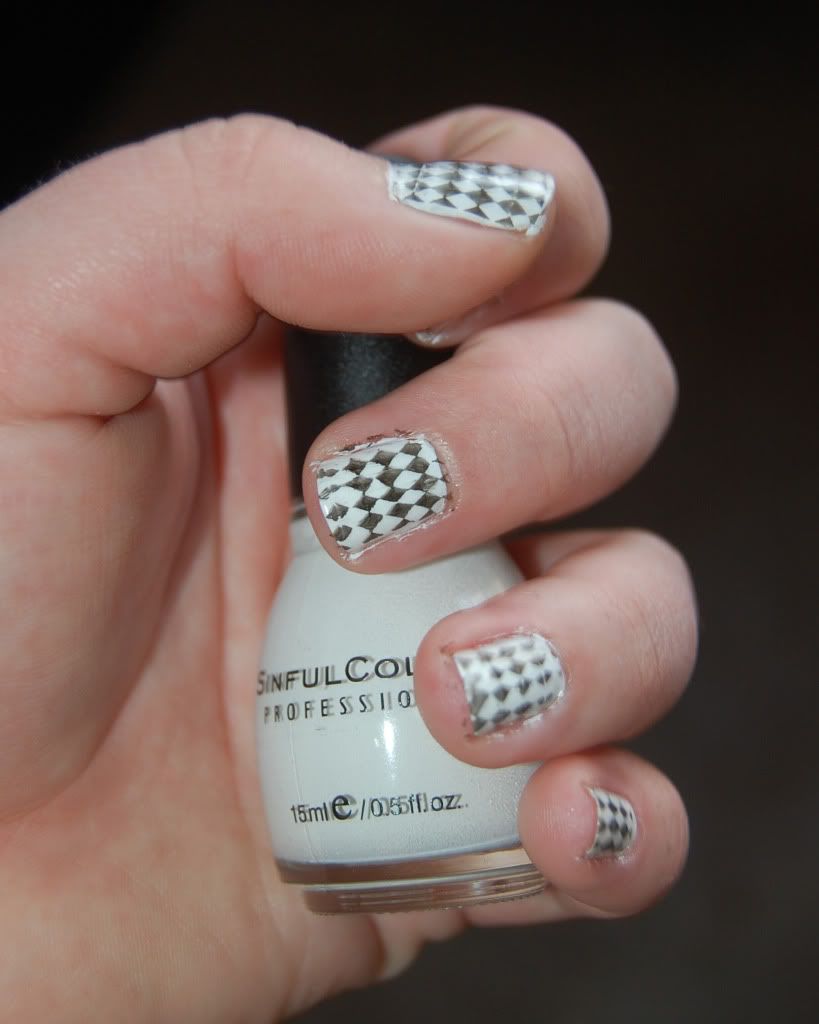 Sinful Colors-Snow Me White
Icing - Jet Black
Bundle Monster Plate BM16
I must say I am disapointed with how this manicure turned out. I do not like using white polishes. This one was somewhat thick and bubbled a ton on me. I find that this tends to be a common issue with white and yellows. They are either too thick or too thin. I also am not a fan of my top coat (China Glaze Fast Foward) streaked some of my stamping. I may not have waited long enough for it to completely dry and that my be my fault and not the top coat. I feel like if this was not as messy, or didn't chip the same day, I may have liked it more. What do you think?