Hey everyone! Today I want to share with you an amazing collection from Darling Girl. By now you probably know I love Susan and think she is one of the best out there. Nothing I have bought from her has ever been a disappointment. Everything is beautiful and of amazing quality.
Darling Grrl Collection
: Avid punk/psychedelic rockers unite with this fun and spunky collection from Darling Girl Cosmetics. Each color is based on a few of Darling Girl's most avid fans' favorite punk rock or psychedelic rock bands from the '80s and beyond. Each color is unique, hand blended and seriously "created to ROCK!"
Love In A Void -
was inspired by one of my favorite women or rock, Siouxsie Sioux of Siouxsie and the Banshees. It;s a white pearl with pink shift and black and red sparkles
Vicar in a Tutu -
was inspired by The Smiths and is a cool cucumber green with a subtle pink and orange duo-chome
Die, Die, My Darling -
was inspired by one of my favorite bands, The Misfits. It is a gorgeous kelly green with pink and gold sparkles
Roots Radical -
was inspired by Rancid and is a light, mint green with gold and pink sparkles
How Soon is Now -
was inspired by The Smiths. It is a medium gray with pink and aqua sparkles
London Calling -
was inspired by punk pioneers, The Clash. Oh how this song brings back memories of skateboarding under the Burnside Bridge (or should I say hanging out with cute boys and pretending to skateboard) It's an indigo base with heavy red shift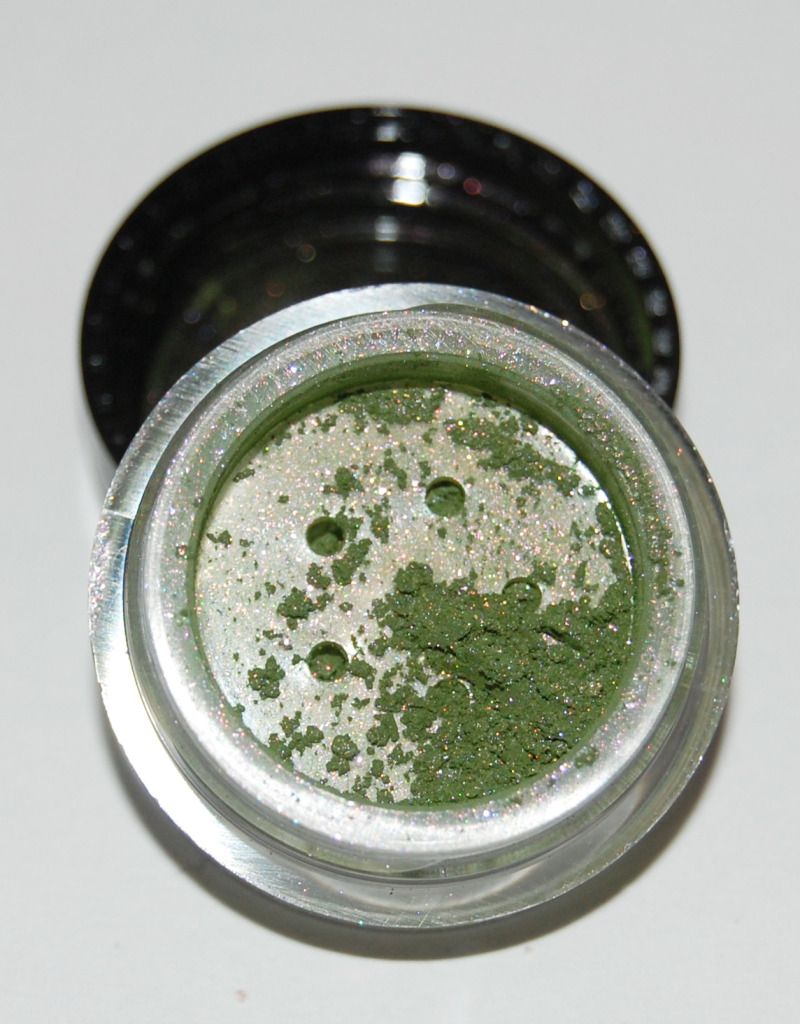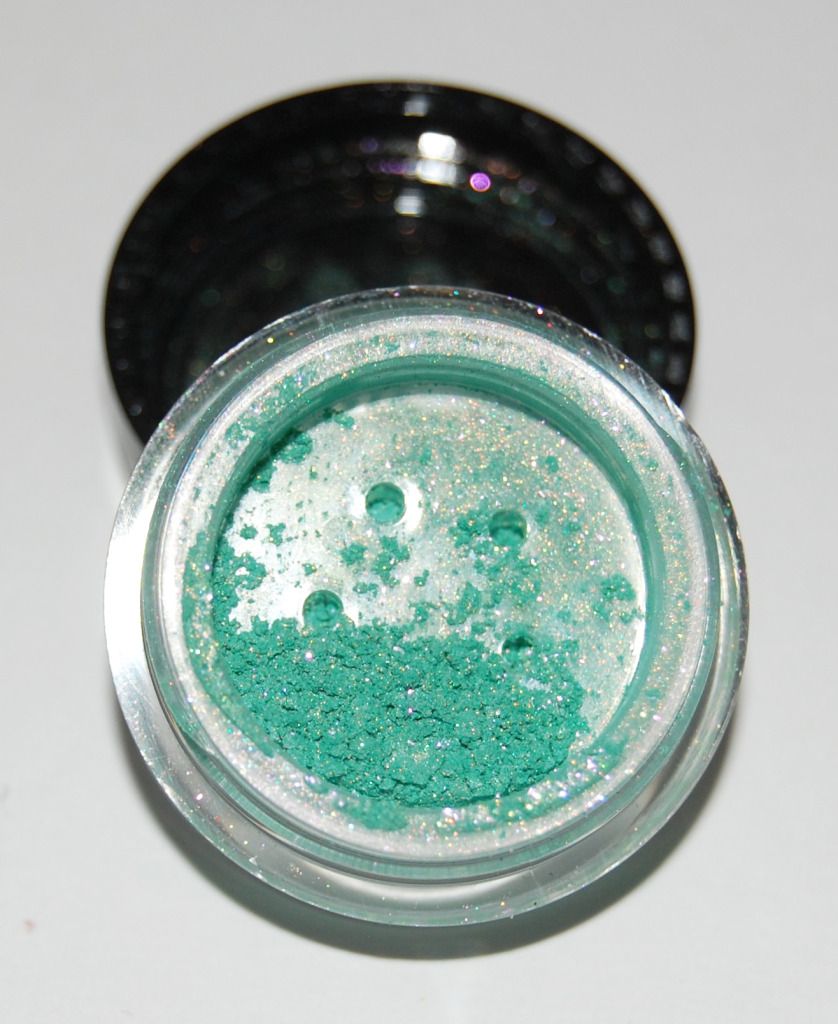 swatched over bare skin - no primer
Love In A Void, Vicar In A Tutu, Die, Die My Darling, Roots Radical, How Soon Is Now, London Calling
I love all of these colors. Love In A Void is so unique. I had never seen a color like this before with the red glitters. Vicar In A Tutu is a very pretty green. It would be great for an inner corner highlight. Die, Die My Darling is a beautiful rich green with almost a purple duo-chrome. Roots Radical is a very pretty sea foam, but more intense, with a gold sheen. How soon is now is a very interested greyish taupe full of blue and pink sparkles! London Calling is pretty much perfect. It is a deep plummy purple with a pretty golden/red sheen.
What do you think of these colors? Do you have a favorite? Are you thinking of picking any of these up?

Everyday is an adventure.