Here goes installment number four of the Too Faced series!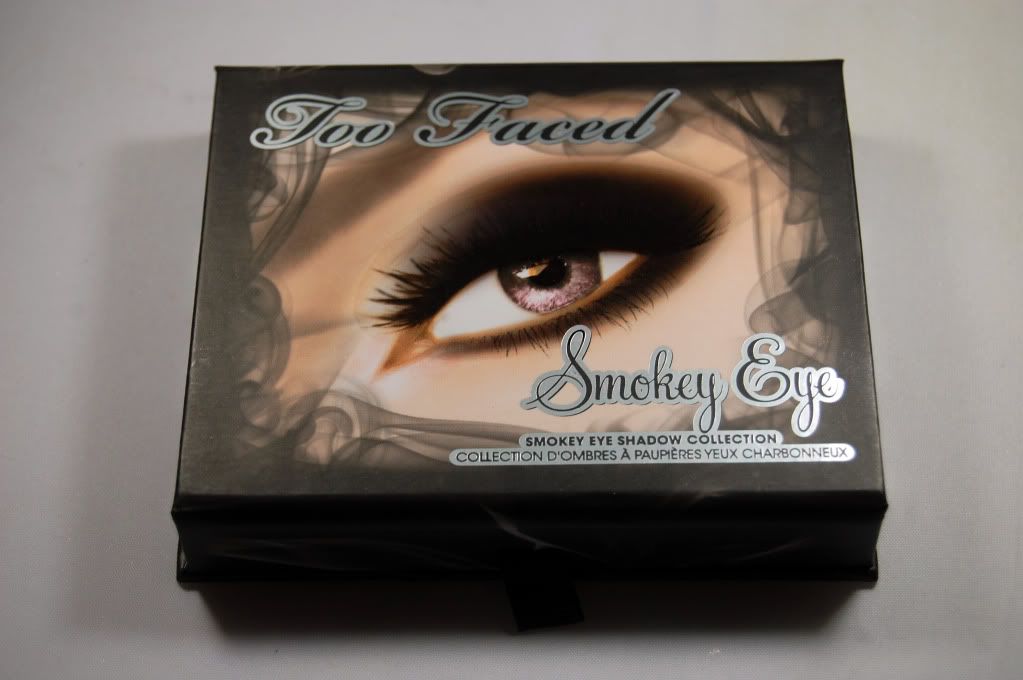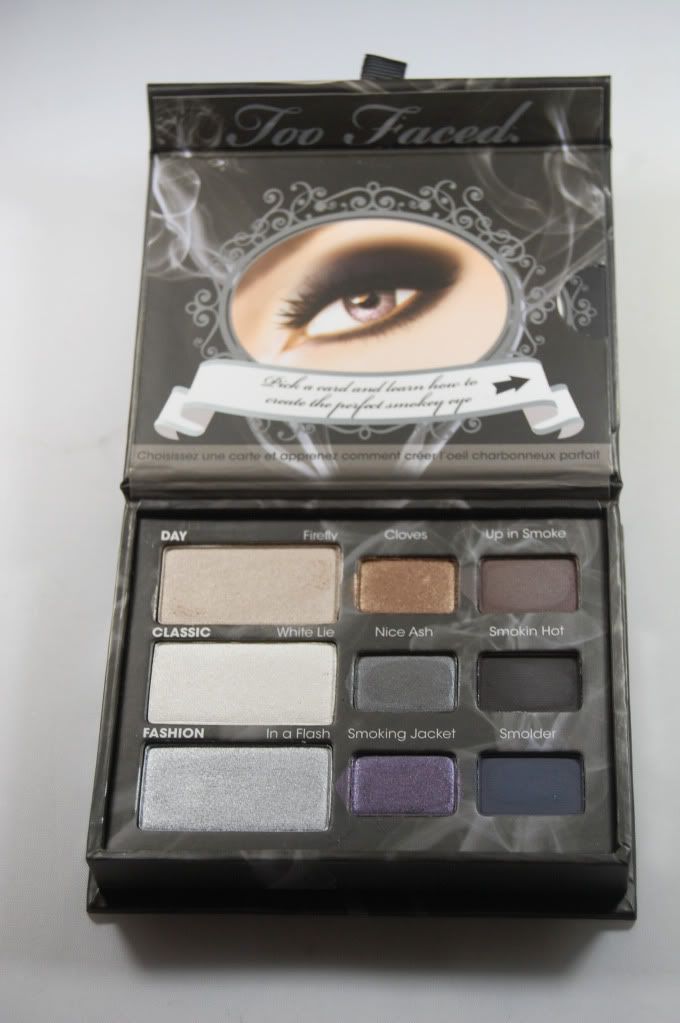 swatched over bare skin - no primer
Top - (Day) Firefly, Cloves, Up in Smoke
Middle - (Classic) White Lie, Nice Ash, Smokin Hot
Bottom - (Fashion) In a Flash, Smoking Jacket, Smolder
I am somewhat intimidated by this palette. Honestly I have only really used it once, and I was tired and not as confident as I am not with using darker colors. I will definitely have to try it again. I love Smoking Jacket and Smokin Hot. I really think this is a great mix of colors for a sexy smokey eye that would work on most everyone.
What do you think of these colors? Do you like to do a dark smokey eye?

Everyday is an adventure.