Sometimes before doing "crazy" or difficult to me looks, I like to practice a bit the day before to see if my idea will even work out. Good news it did! I am going to my second cousin's birthday party tomorrow so I thought, "what a great excuse to use some glitter!" And use glitter I did.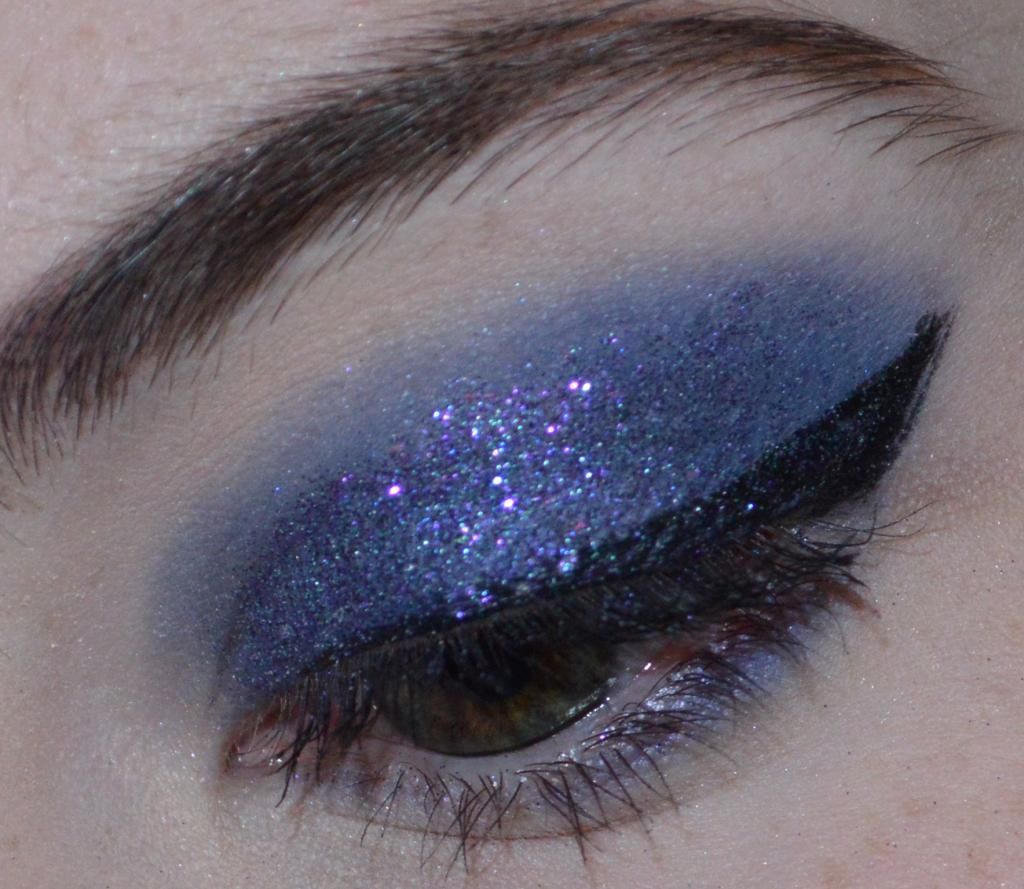 What I used:
Milani Eyeshadow Primer
Darling Girl - Mean Streets of Pasadena
Wet n Wild - Brulee
LASplash Eyeshadow Base/Sealer
Glamour Doll Eyes - Foil Me
Glamour Doll Eyes - Hot Mess
Urban Decay 24/7 Waterproof Liquid Eyeliner - Perversion
ELF Eyebrow Kit - Dark
Maybelline Volum' Express Flared
Do you ever practice or do a test run of your makeup?
Does it usually work out for you?

Everyday is an adventure.