I finally unlazyed myself enough to wear makeup yesterday so I thought I would do a look using the newest Moon Rabbit Cosmetics colors. The newest collection is a
birthday collection
. It contains for shades that work great together.
Birthday Cake -
is a frosting white with a blue sheen and tons of shimmery sprinkles of sparkle.
Sto Lat -
Meaning one hundred years, is a yellowish gold with tons of shimmer.
Happy Birthday -
the color of smoke in the air after blowing out the candles, a dusty greyed purple with shimmery flecks reminiscent of the flame from birthday candles.
Na Zdrowie -
meaning to your health, is a deep blueish purple with blue, burgundy, and gold shimmers
swatched over bare skin - no primer
Birthday Cake, Sto Lat, Happy Birthday, Na Zdrowie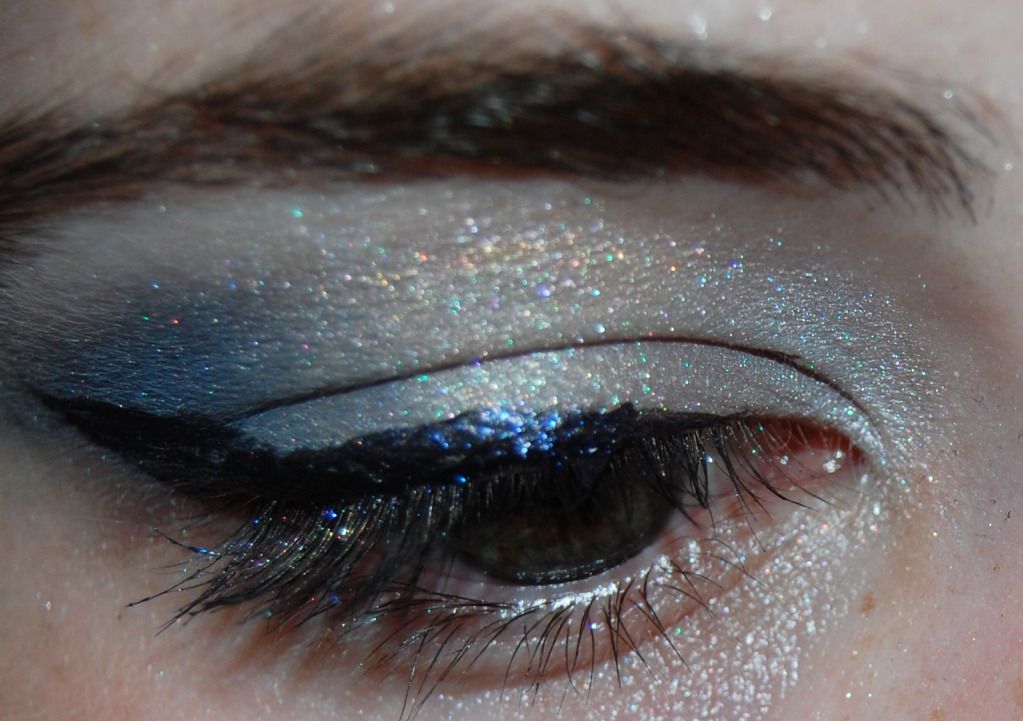 Step 1- after priming your lid, pat Na Zdrowie on the outer half of your lid
Step 2 - pat Happy Birthday all over lid and blend with Na Zdrowie
Step 3 - pat Sto Lat on the center of the lid
Step 4 - Take a small amount of Birthday Cake and place at the inner corner and at the brow bone for a highlight
Finish with mascara and liner if you choose. I used Urban Decay's 24/7 Waterproof Liquid Eyeliner in Retrograde
I found it hard to capture some of the colors with my camera. Happy Birthday is more purple than just grey, and Na Zdrowie is more purple than the blue it shows up as. I really think Birthday Cake is a complex and wonderful highlight color and Sto Lat is a great gold.
What do you think of this look? Do you like the collection or are you just not wowed by it?
Also don't forget to enter my
giveway
it ends tomorrow!

Every day is an adventure.