This is going to be a quick post. I just want to say thank you to everyone who entered into my giveaway. I didn't expect much, and every entry made me feel warm and fuzzy inside. Now onto the winners!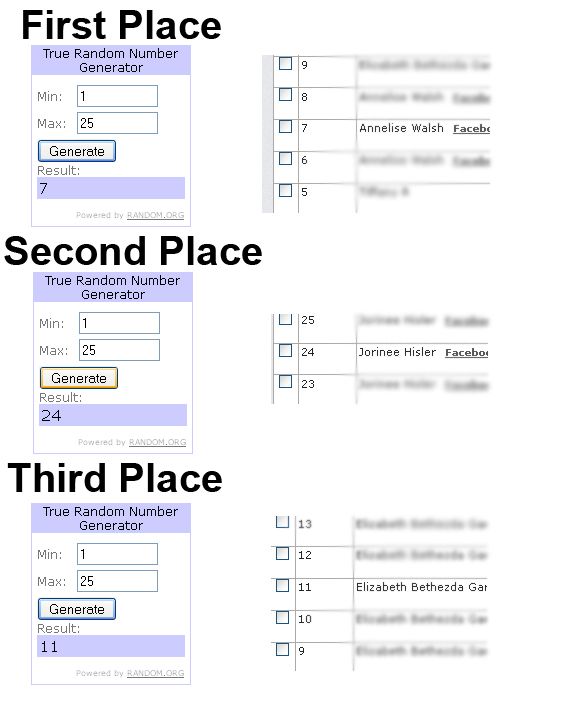 Congratulations winners!! I will email everyone within 24 hours to get addresses to send out your prizes!

Every day is an adventure.