Hello everyone! I meant to post this sooner, but the internet had other plans. But that is fine because NOW IS THE TIME for a quick photo tutorial!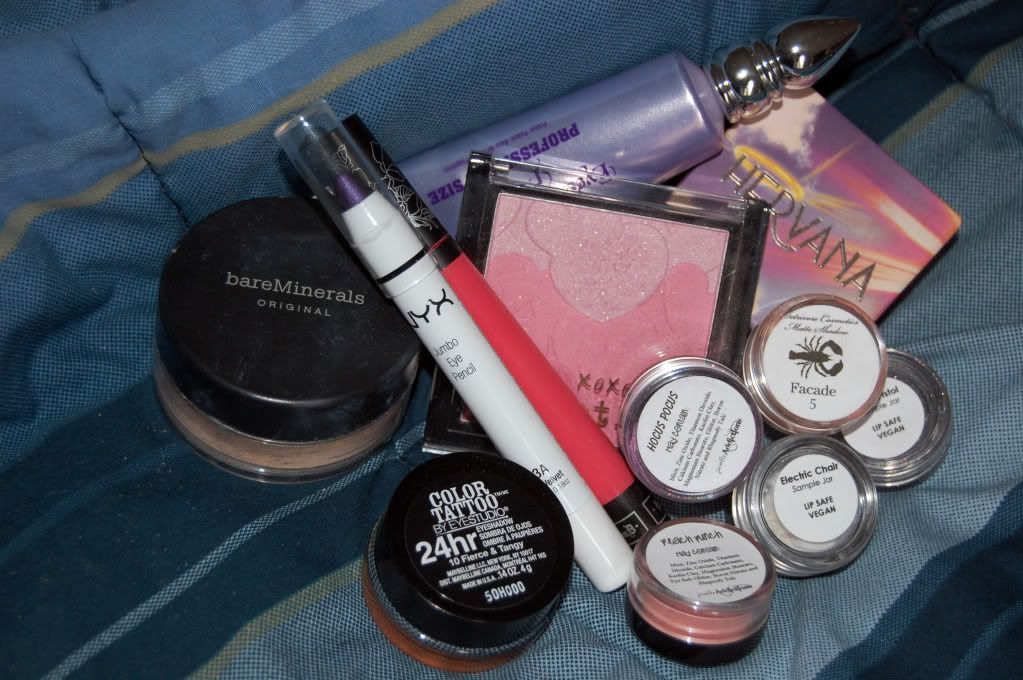 I have already primed my eyes with Urban Decay Primer Potion and then placed Maybelline Color Tattoo Fierce & Tangy over the inner 3/4 of my lid.
Next pat Detrivore Facade all over Fierce & Tangy and then added Pretty Addictions Peach Punch in the inner 1/4.
Then using NYX Jumbo Eye Pencil in Purple Velvet place on the outer 1/2 of my lid and made a winged shape.
Next pat Pretty Addictions Hocus Pocus over Purple Velvet and tried to blend as best as you can.
Next place a little bit of Glamour Doll Eyes Electric Chair in the inner corner and then use Glamour Doll Eyes Pistol Pistol to darken up the crease.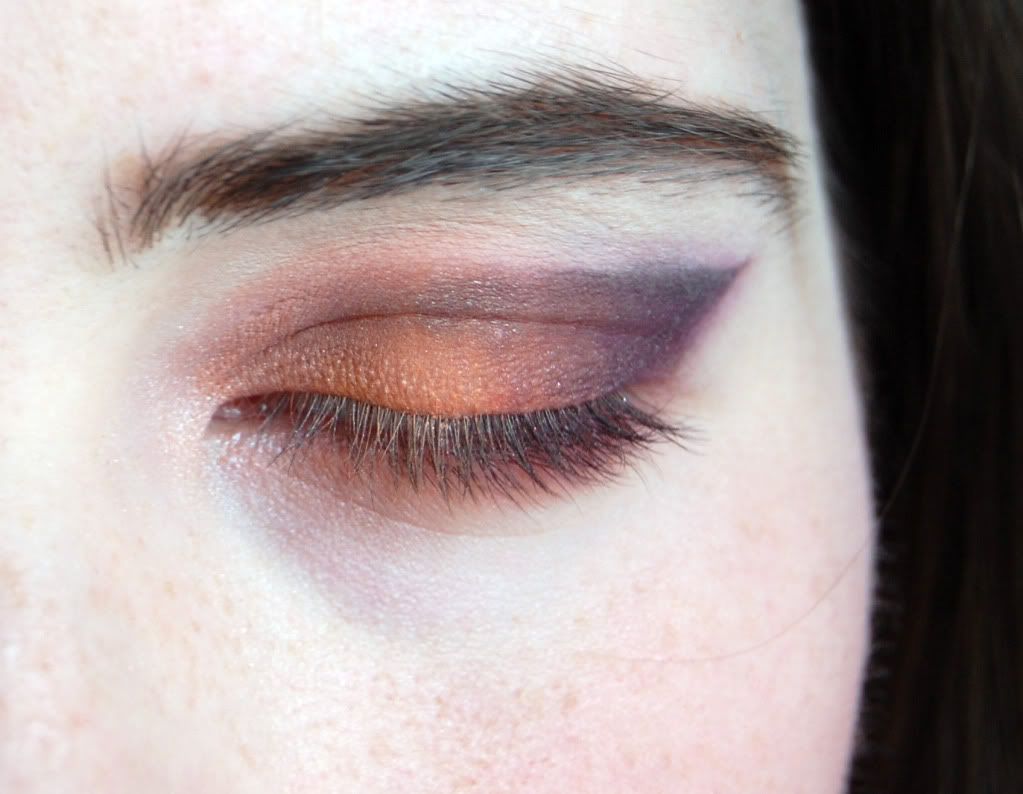 Ta da! This is the finished product.
I am quite pleased with how this turned out. I feel that my blending skills are slowly getting better and I really loved how the purple and orange worked together. I also really like the winged shape I created. I really love wearing a bold winged liner and this give you a similar shape but a more dramatic look.
What do you think? Have you ever done a look and totally surprised yourself with how great it turned out?
Would you like a video tutorial as well/in place of photo tutorials?