Hey Everyone! Its time for another installment of the Urban Decay series. I remember when this came out I had the overwhelming urge to buy this after seeing swatches on
temptaila
. After seeing her swatches I just had to have it. Unfortunately after purchasing it, I only used it twice. I am not a huge fan of the packaging. First I find it difficult to open. The little nubbins you are supposed to be able to grasp to open, are too small, too round, too smooth. I always have to fight with it to open it. It does looks nice and sleek, but its not practical. Once you open it although it looks nice, there is no mirror. Its not a necessity, but I prefer to have one. While the cardboard looks nice with the print, it seems a bit sloppy. It feels weak and wiggles in the palette.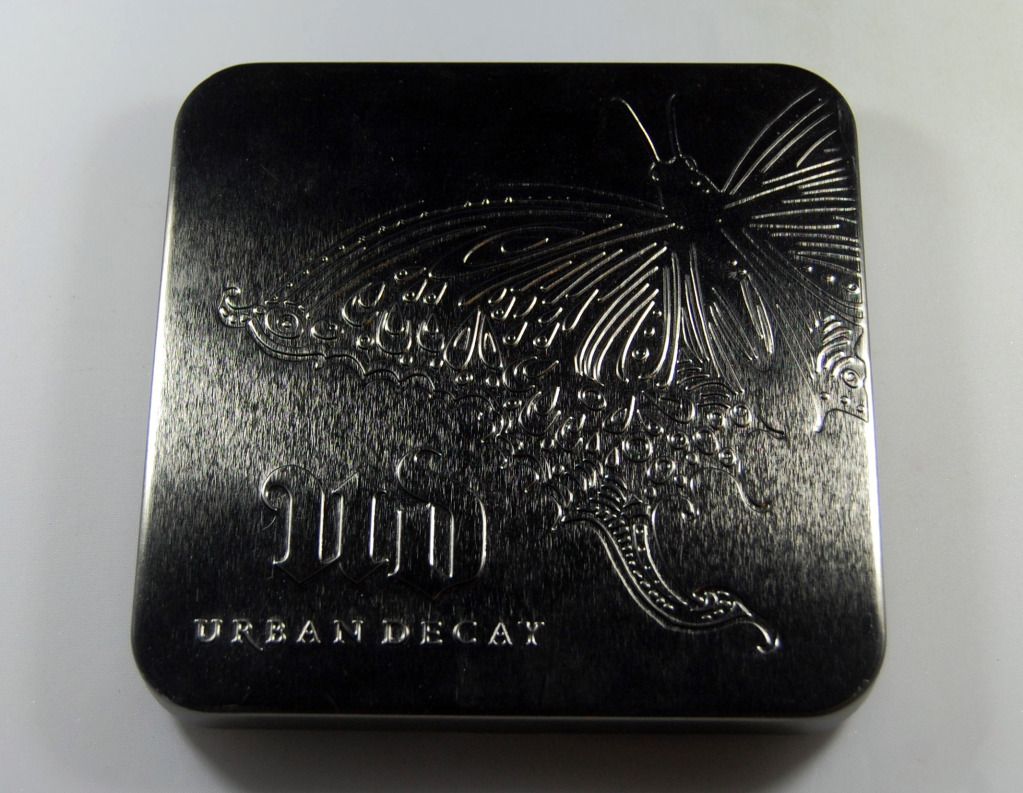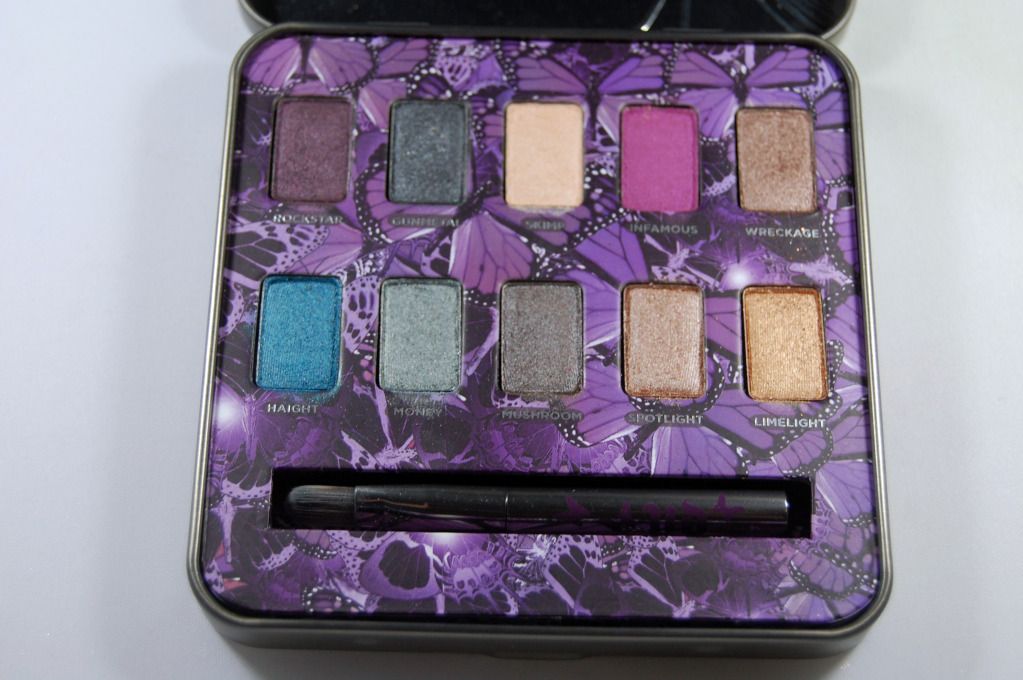 swatched over bare skin - no primer
Rockstar, Gunmetal, Skimp, Infamous, Wreckage
Haight, Money, Mushroom, Spotlight, Limelight
While I do like the colors, the two times I tried to use the palette it turned into a muddy mess on my eyelids. The colors didn't translate well and when I blended them it looked like I got punched in the eye. Now, it is not completely fair to blame the palette as I was not very comfortable with application and blending, I would have to give it another try before I loose all hope. I will say though, that while these shades are nice, some are a bit dark (perfect for fall) I would not recommend this palette to a beginner because it was not easy to use or put shades together to make a decent look at the time. I will have to try to use this palette again some time, now that I am more comfortable, but if it still does not work for me I will probably have to get rid of it.
What do you think of this palette? Do you have it?
Have you ever had an issue with a product due to experience level? Did you ever try it out again? How did it work for you?

Everyday is an adventure.