Can I just say this is in my top 10 favorite scents? I love fall scents most of all, and I love having a bunch of decants from the lovely people on the BPAL forums to test them all out. Today I bring you: One Minute Review of Black Phoenix Alchemy Lab's Autumn Cider!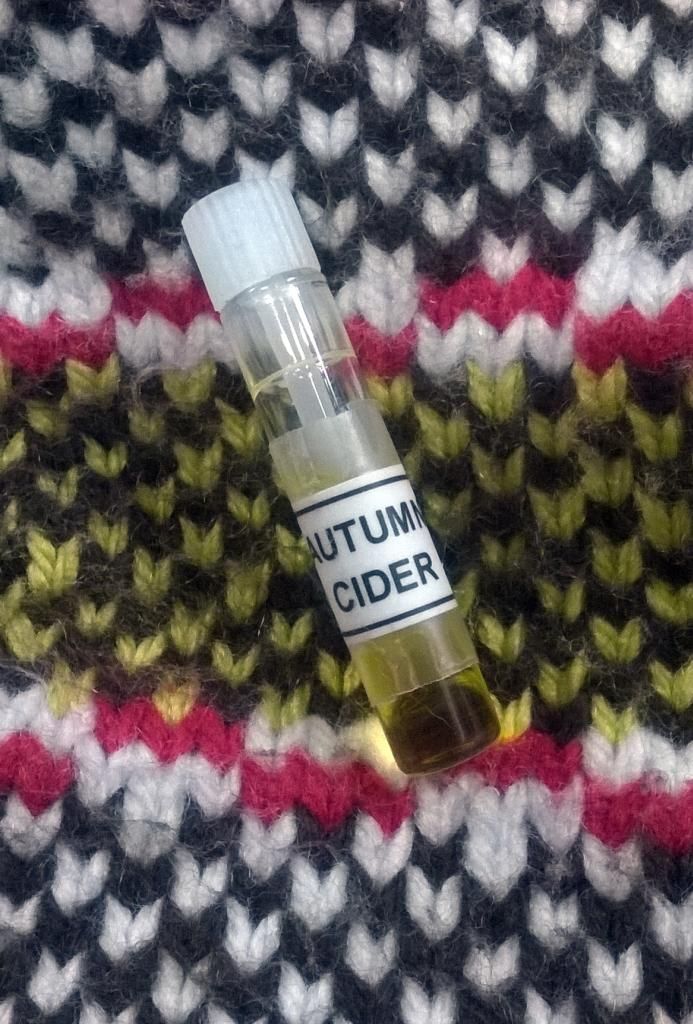 Notes :
Fermented apple juice, brown sugar, cinnamon, nutmeg, allspice, clove, lemon zest, butterscotch liquor, and orange slices.
At first it smells like a craft store around autumn, you know that really specific "cinnamon" smell that permeates the air? And it certainly smells like that when you sniff your wrist where you applied it. BUT! when it is just wafting around you in a cloud of delicious autumnal amazingness, you can catch a whiff of a beautiful fruitiness that isn't there when you are up close and personal with the scent.
I give this a 10 out of 10.
I will definitely be seriously considering purchasing a full size of this come Halloween time.

Everyday is an adventure.